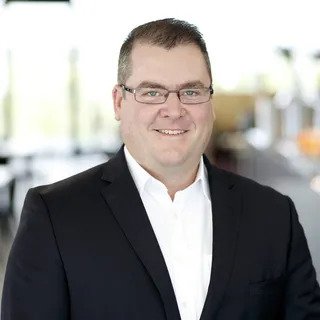 Campus&Co. is a global chain of supermarkets called Superstores.
The key to our success is family participation. Our superstores are run by a global team of volunteers, with all profits given back to the community, making us unique to any other supermarket chain worldwide.We are in an exciting growth phase globally, whereby we are looking to expand our store sizes, multiply locations, and take on new suppliers.
Above all, we are here for our customers. Our core focus is high quality, low priced groceries targeted to mothers shopping for families. This is complimented by a consistent shopping experience, one that is rewarding, safe, and family friendly.
To remain relevant to our customers, we must be competitive. This website outlines why you should be our next successful partnership.
Best Regards,
ALISTAIR CONNELL
CAMPUS&CO. GLOBAL GENERAL MANAGER
OUR VALUES.
CARE.
CAMPUS&CO. PROVIDES A
SAFE PLACE TO SHOP.
CAMPUS&CO. PROTECTS OUR
COMMUNITY TEAM
THROUGH CENTRAL SUPPORT.
INTEGRITY.
TRUST & TRANSPARENCY
IN ALL OUR OPERATIONS IS KEY.
CAMPUS&CO. IS 'YOUR' SUPERSTORE.
CAMPUS&CO. STRIVES FOR
CONSISTENCY OF CUSTOMER
& BRAND EXPERIENCE.
RESPECT.
CAMPUS&CO. RESPECTS
VOLUNTEER COMMITMENT.
CAMPUS&CO. HOLDS RESPECT
FOR CUSTOMER CHOICE.
COMMUNITY.
CAMPUS&CO. STORES PROVIDE A
HUB FOR COMMUNITY NEEDS.
CAMPUS&CO. IS AN AVENUE FOR
THE ENTIRE COMMUNITY
TO SUPPORT EDUCATION
OF OUR CHILDREN.
COMMUNITY | COMPASSION | SUPPORT
The Rapid Relief Team (RRT) serves people with care and compassion in their time of need. Mobilised by a dedicated team of volunteers, RRT is inspired by community spirit and the gift of giving.
Over time, RRT has channelled their support efforts into four key areas: youth, emergency services, homelessness and health and disability. RRT expresses the Christian principles of care and compassion in a way of offering quality catering assistance to charitable and government organisations, and emergency response teams confront come of humankind's greatest challenges including natural disasters, cancer research and the plight of homelessness.
Every day in some small way, RRT volunteers offer a helping hand to someone in need.
OUR ANNUAL GLOBAL IMPACT:
OUR REASON FOR BEING.
OneSchool Global is a truly global school, with 124 campuses in 19 countries, including cities such as New York, Paris, Sydney, Rome, Auckland, Melbourne, Copenhagen, Los Angeles and San Francisco.
With an innovative approach to learning, delivered in cutting edge, technology-empowered physical and digital learning environments, OneSchool Global is preparing life-ready students who learn how to learn.
OneSchool's self-directed learning model places students at the centre of all that they do. OneSchool challenge traditional and dated pedagogy and embrace technology to deliver the best possible learning outcomes for our students.
OneSchool Global recruits and develops high quality teachers. OneSchool teachers partner with students in their learning and rather than being considered the 'sage on the stage', play a 'guide on the side role' to support students.
OneSchool in-house Teacher Academy provides teachers with the training they need to be the best they can be. OneSchool provide teachers with the skills they need to be successful at OneSchool Global and skills that will make them highly capable and competent in teaching in a digital world.
OneSchool Global is a school that lives its values and is guided by the School's ethos. The School is generously supported via the donation of time and financial support by the Plymouth Brethren Christian Church.